Backgammon Studio
Backgammon Studio is an online backgammon database with many features that you can explore. It may be a bit overwhelming at first but don't panic! You don't have to figure out everything in one sitting!
Backgammon Studio tries to be usable on many devices with many different screen sizes. This requires different solutions depending on what device/screen you are using.
There are two important settings you will have to set before you are ready to take on the more interesting features.
Home screen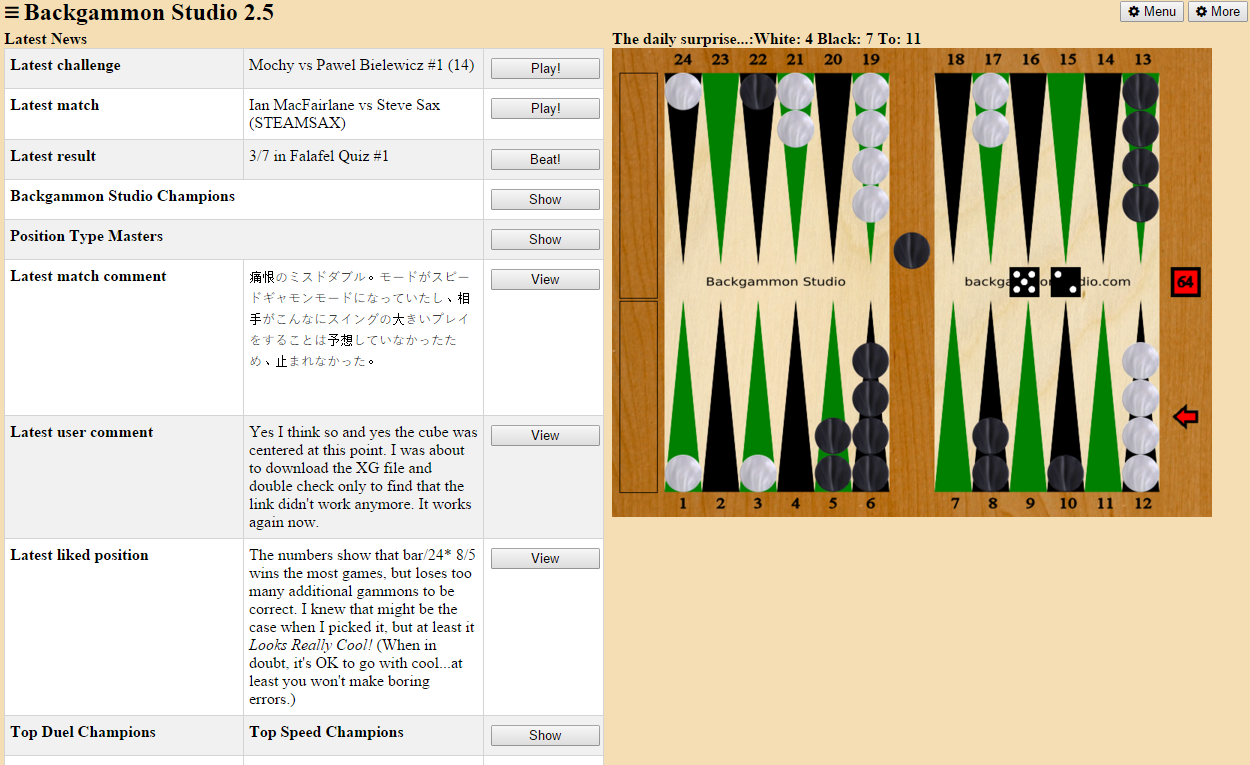 The home screen or start page can be displayed in many different ways with different amount of information displayed. Some like to get a lot of information while others may like to keep it simple.
The menu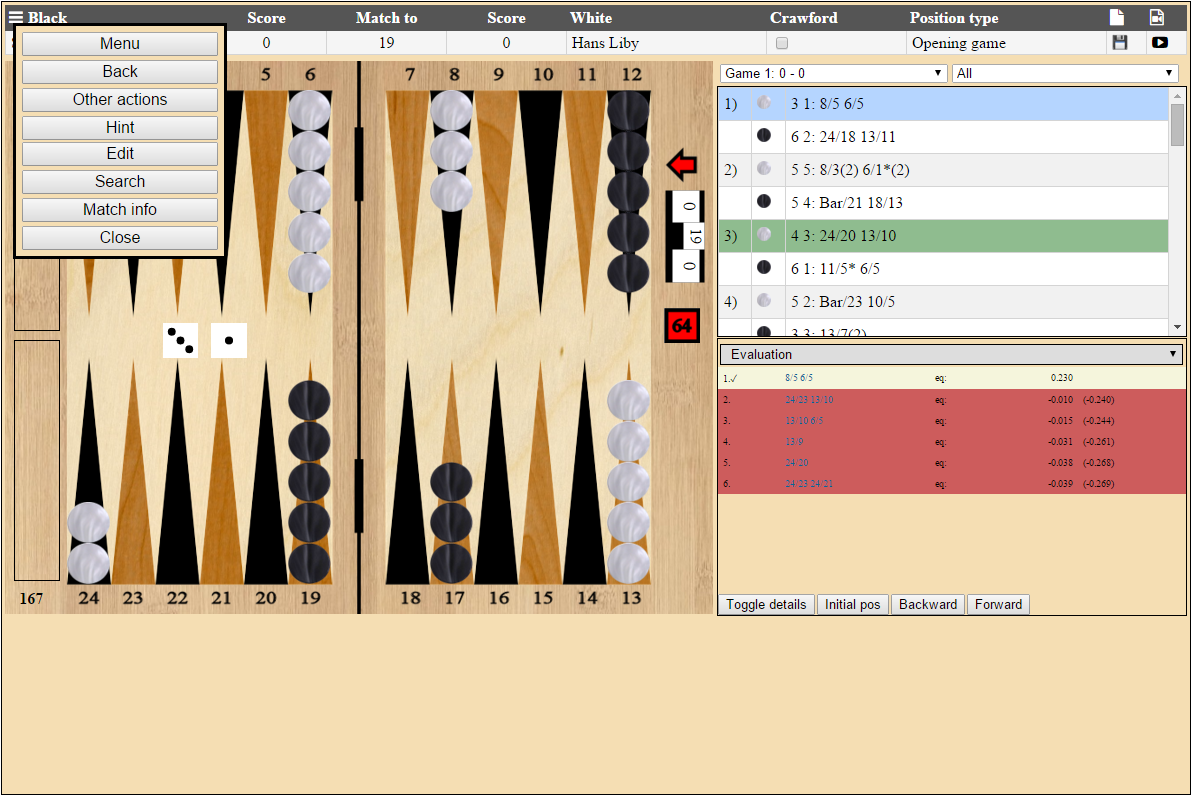 The menu can be displayed in many different ways and you should pick the one which fits your screen best. On mobile devices you should probably always choose the 'dialog' version as it takes up the least amount of screen space. On desktop you have more options.
You can go to settings by clicking the settings button in the top right corner and change these and many other settings later.
If you get lost in the menu system you can always reload the page to get back to the start page.
Help
Most sections will contain a help button which will give you some additional help for the current section.
There is also a forum where you can post any question you may have.
There is an old help section but some information found there might be a bit outdated.